The Center of Excellence in Biodiversity and Natural Resource Management (CoEB) of the University of Rwanda visited CEBioS at the RBINS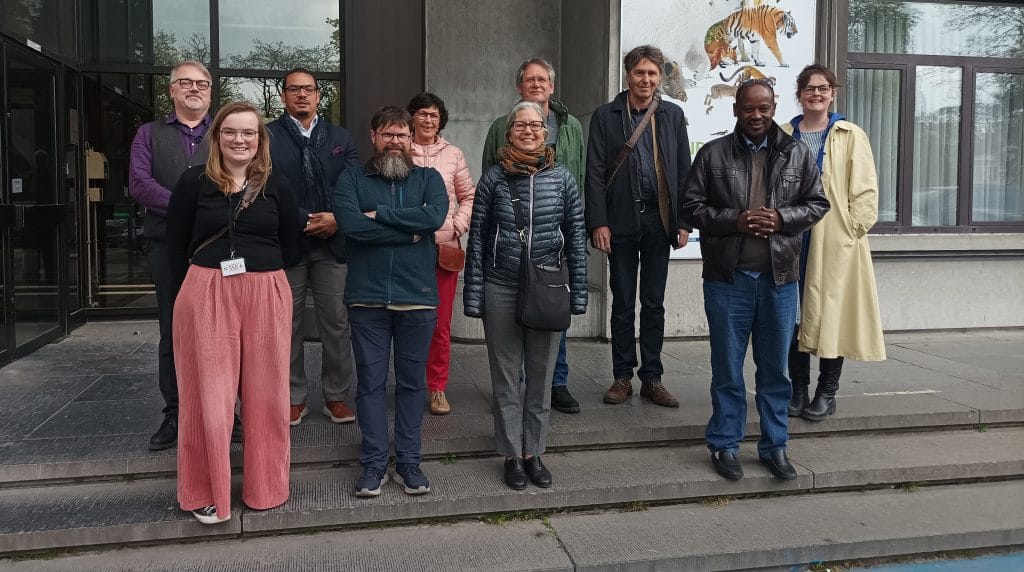 During this meeting on April 25, 2022, CEBioS and the CoEB had constructive discussions and made several presentations.
More info about the News item
First, Dr Beth Kaplin (Director CoEB) introduced the CoEB for all the colleagues. Then, Dr Elias Bizuru (Ag. Director of Research and Innovation, CoEB) presented the Rwanda Biodiversity Information System (RBIS).
Han De Koeijer (Belgian CHM Focal Point, CEBioS) then did a presentation about the vision and science policy of the RBINS, right before all the partners met with Mrs. Supply (General Director RBINS) to discuss possibilities for further collaboration.
The day ended with a presentation about the "GTI course: Ants in Rwanda" workshop in 2021 by Wouter Dekoninck (Curator Entomology, RBINS), followed by a tour of the collections by Wouter and Olivier Pauwels (Curator Vertebrates, RBINS).