Two CEBioS alumni defend their thesis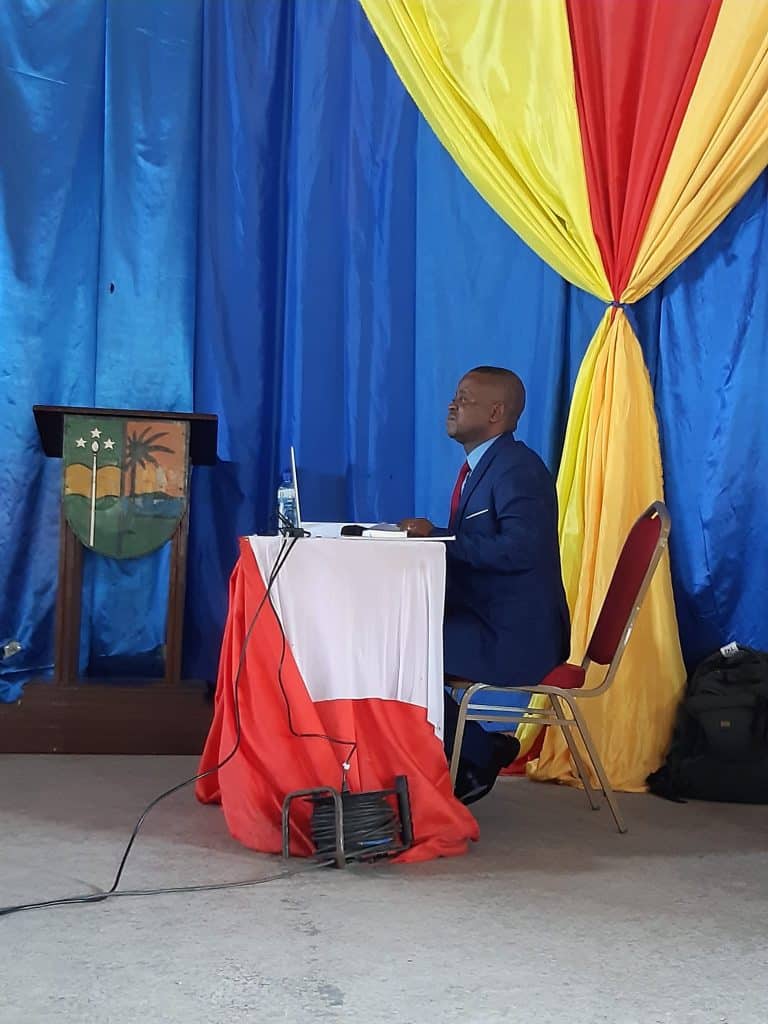 CEBioS is proud to announce the successfull thesis defense of Casimir Nebesse Mololo (RDC) and Wilfried Sintondji (Benin).
More info about the News item
Casimir Nebesse Mololo's thesis title was: "Défis, caractérisation du gibier-mammifère et pistes de solutions durables dans la province de la Tshopo (Kisangani, RDC)"
Promotor: Pr. Dudu A. (UNIKIS)
Co-Promotors: Pr. Gambalemoke M. (UNIKIS) and Dr. Eric Verheyen (UA & RBINS)
His thesis takes up the results of his work related to MRV.
Wilfried Sintondji is now a Doctor in Hydrobiology at the Faculty of Science and Technology of the University of Abomey-Calavi. He holds this degree after having brilliantly defended his doctoral thesis entitled "Diversité spécifique et distribution spatio-temporelle des crevettes dans le complexe Lac Nokoué-Chenal de Cotonou au Sud du Bénin".
The interest of this research, financed by IRSNB/CEBioS/Belgium, conducted under the direction of Dr. Sohou Zacharie, Senior Lecturer of CAMES Universities and current Director of the Institute of Fisheries and Oceanological Research of Benin, is both economic and social, said Wilfried Sintondji. The objective of this work is to establish a space-time plan for efficient management of the shrimp stock in the Lake Nokoué-Cotonou channel complex, since Lake Nokoué used to supply more shrimp of the genus Penaeus, which is highly prized in Europe.
You will find his testimonial on the CEBioS website here, after his MRV grant at RBINS.