Training on Relational data bases and the Geospatial Information System (GIS) in Kisangani, a partnership between the CSB and CEBioS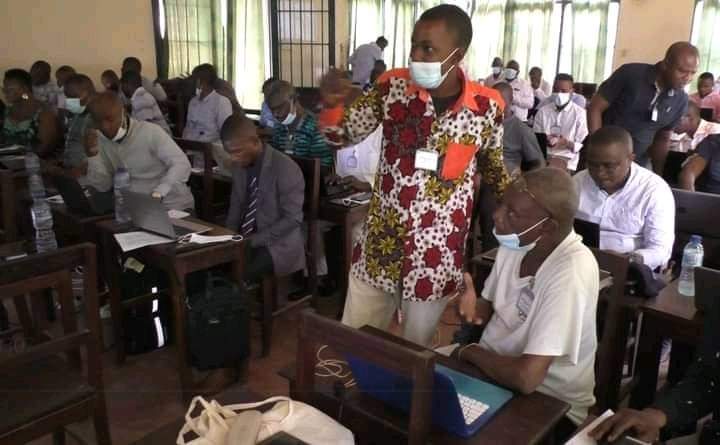 From 11 to 15 March 2022, scientists from DR Congo, Benin, Burundi and Rwanda gathered at the Centre de Surveillance de la Biodiversité (CSB) in Kisangani, Democratic Republic of Congo, to follow this training.
More info about the News item
Organised by the CSB with the support of CEBioS, the traning brought together participants from the universities and CPEDDs of Uvira, Goma, Butembo, Lwiro, Mbuyi-Mayi, Kahuzi-Biega National Park, Virunga National Park, the OBPE and UNIBU from Burundi, the UAC in Benin and the University of Rwanda.
Basic notions of relational data on Access were also given by the Beninese, Doctor Engineer Charlemagne Gbemavo (Professor at the University of Abomey-Calavi), followed by an introduction to the Geospatial Information System (GIS) by Janfiston Mikwa, Chef de Travaux at the Faculty of Management of Renewable Natural Resources at the University of Kisangani.