Dr. Sylvestre BADOU shares his experience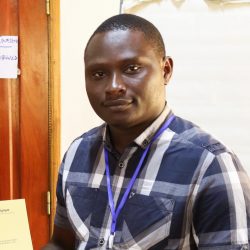 Vive la coopération Sud-Nord.
Dr. BADOU A. Sylvestre a soutenu sa thèse de doctorat le 21 Janvier 2022 en Science Agronomique et de l'Eau à l'Université de Parakou au Bénin, Option: Monitoring et Conservation de la Biodiversité, Spécialité: Mycologie Tropicale sous le thème: "Molecular phylogeny and Ecology of boletes (Basidiomycota, Fungi) in Guineo-Sudanian woodlands".
Il tient à remercier le programme CEBioS pour le soutien financier et technique pour la réalisation de cette thèse de doctorat.
Vive la coopération Sud-Nord.