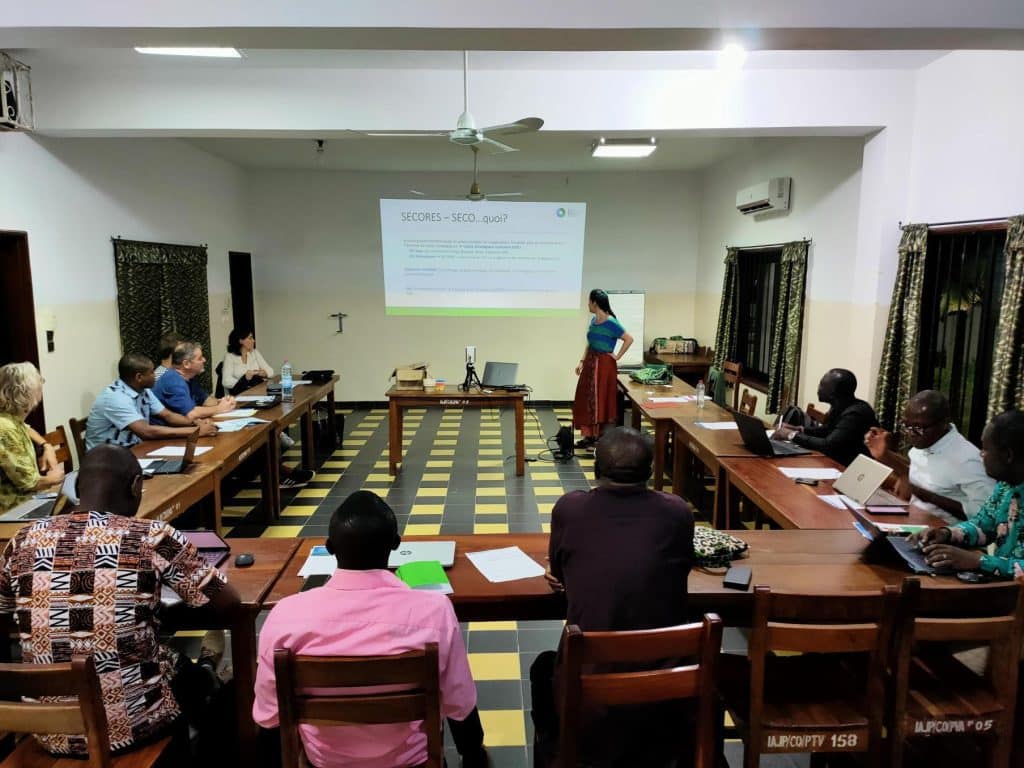 The CEBIOS delegation arrived in Cotonou, Benin on Sunday 15/10.
More info about the News item
Le 16/10, ils ont rencontré un partenaire académique (Université D'Abomey-Calavi UAC, Laboratoire d'Ecologie Appliquée LEA) et un partenaire SECORES (Join For Water – Protos Béninr). Le mardi a eu lieu l'atelier CSC SECORES, où le concept de résilience socio-écologique a été présenté, avec une activité participative permettant aux participants de mieux comprendre et s'approprier le concept. Le mercredi, une visite de terrain a été organisée par le LEA dans la zone côtière des Bouche du Roy, l'une de leurs futures zones de recherche. Le jeudi a été consacré à l'atelier CSC avec Enabel, l'Ambassade de Belgique, la DGD et la plupart des ACNG travaillant au Bénin. Une visite de terrain à Zé, zone d'activité de Plan International, est prévue pour vendredi.
Enfin, les collègues partiront à Parakou, au centre du pays, pour rencontrer les partenaires de l'Université de Parakou le lundi 23 octobre. Une collaboration est en train de se mettre en place et un protocole d'accord sera signé pour l'entériner. La mission s'achèvera ensuite par un retour à Cotonou et des rencontres avec différents partenaires ayant bénéficié de l'appui de la CEBioS (anciens ou nouveaux boursiers GTI, partenaires de l'UAC, etc.)