Capacities for Biodiversity and Sustainable Development
Building capacities for the conservation and sustainable use of biological diversity in partner countries of the Belgian Development Cooperation
Working at the interface between science, practice and policy, CEBioS' activities are centred around four axes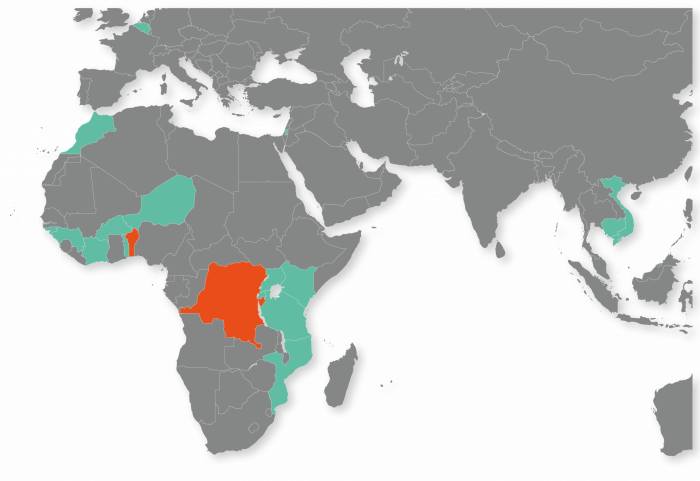 CEBioS is active in more than 15 countries
A mushroom bio-culture project in collaboration with VVOB and the Provincial School Inspection Services.
"A critical look at fishing in Lake Tanganyika: will future generations still have access to fish?" is our latest policy brief, available in three languages.
CEBioS regularly launches calls for proposals for short term grants, dedicated projects, trainings, workshops, policy support, public awareness, etc. aimed at promoting the description, monitoring, conservation, sustainable use and management of biodiversity in the partner countries.
Vive la coopération Sud-Nord.
De façon générale, j'ai acquis durant mon stage de nouvelles compétences aussi bien théoriques que pratiques en techniques de barcoding moléculaire et de géométrie morphométrique.
Sur le plan humain, ça a été une belle aventure parce que je me suis fait plein de collègues dans la taxonomie.